Announce the release to the four winds via Twitter, Sdkman, Zulip, and other services.
---
The best thing about @jreleaser IMHO is that it gives you very nice defaults. Took only a 3 line change to package my app as a Homebrew tap.

— Oliver Weiler (@helpermethod) July 5, 2021
---
Quick configuration.
Configure the essentials and let JReleaser do the heavy lifting. Convention over configuration is a thing!

YAML is not your preferred format? We've got other formats like TOML, JSON, a Maven DSL, and a Gradle DSL.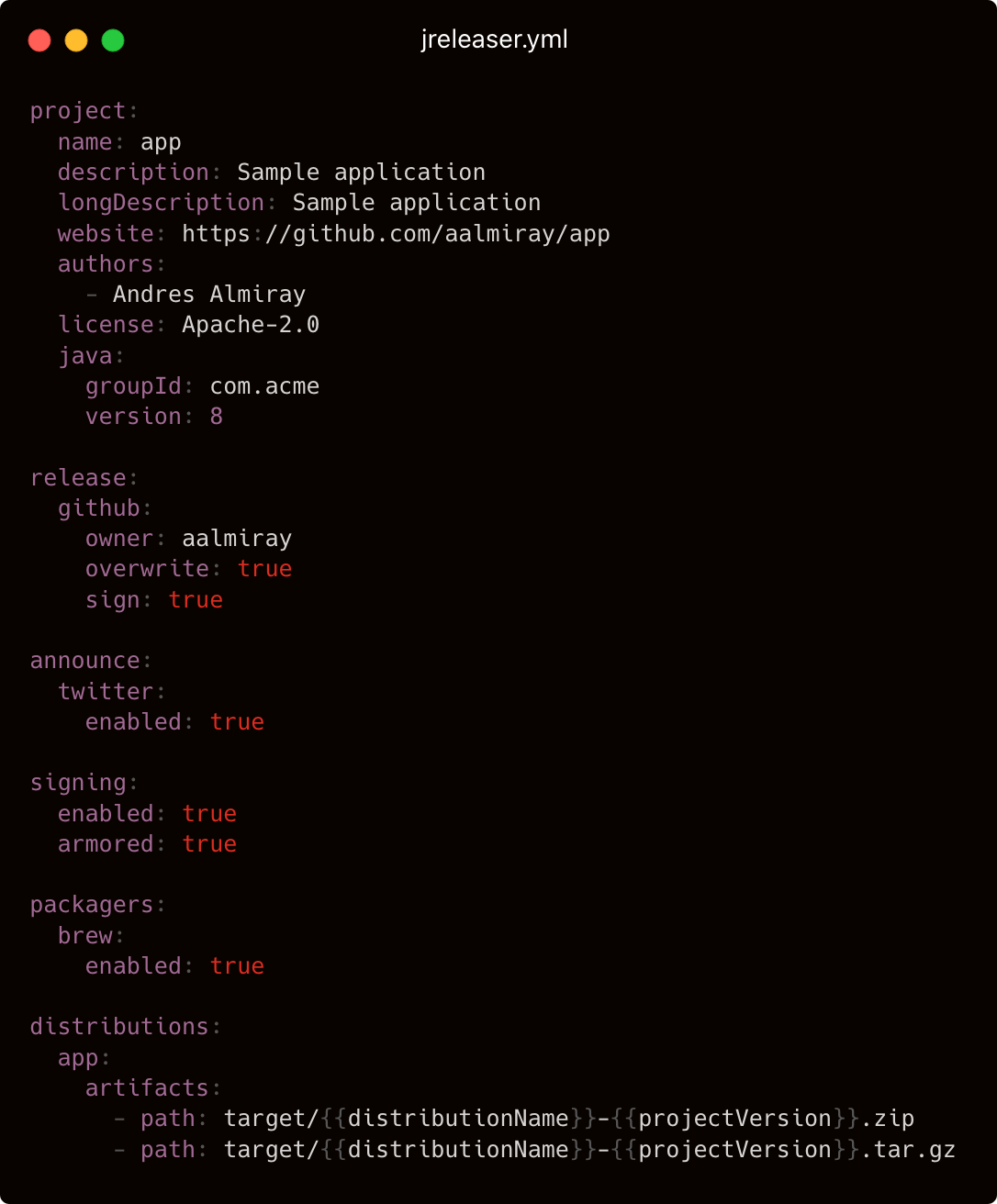 ---
Publish and announce a release.
Publishing a release is as simple as executing a single command using the jreleaser CLI.

We also offer Maven and Gradle plugins, Ant tasks, JBang integration, and a Docker image to boot!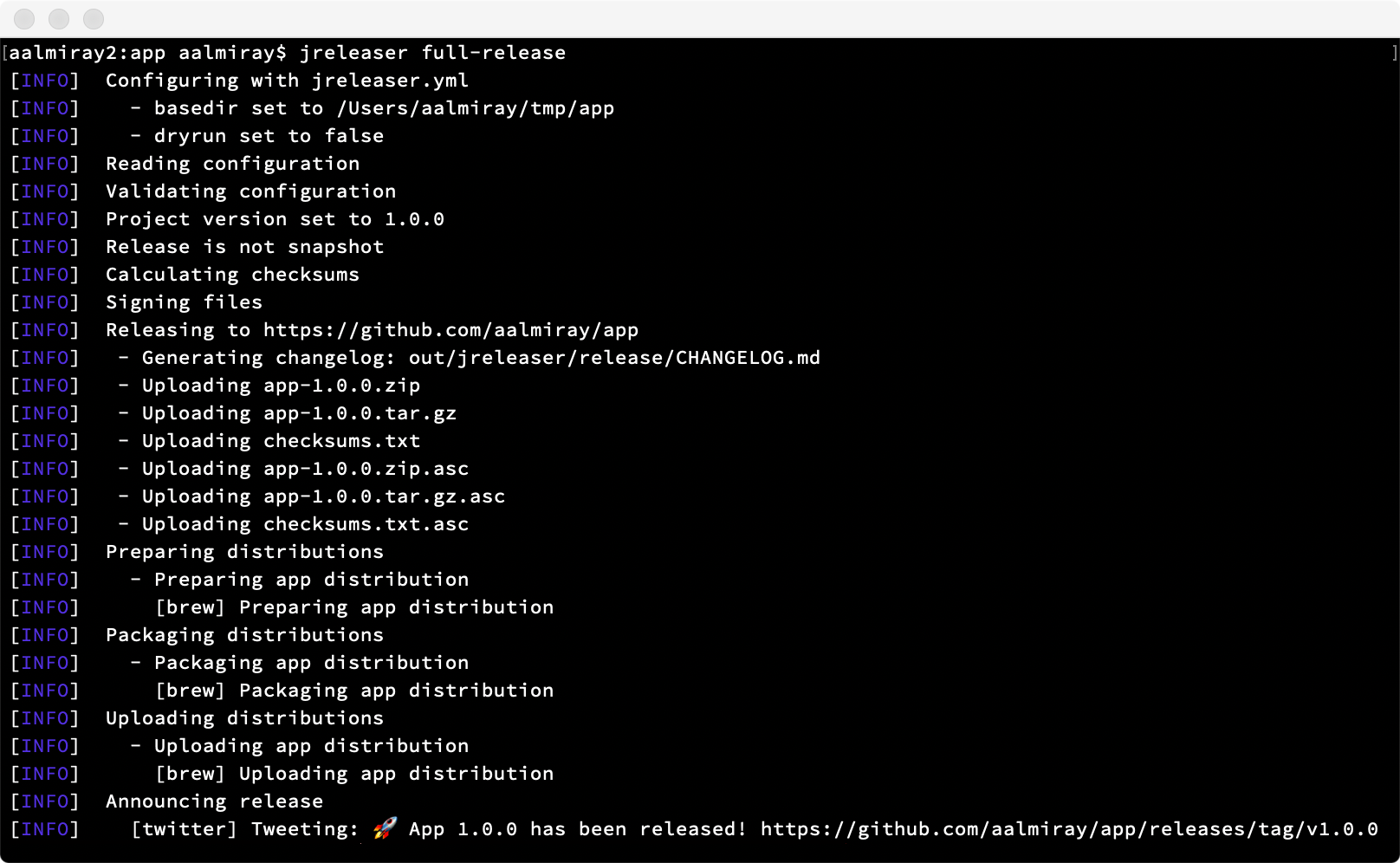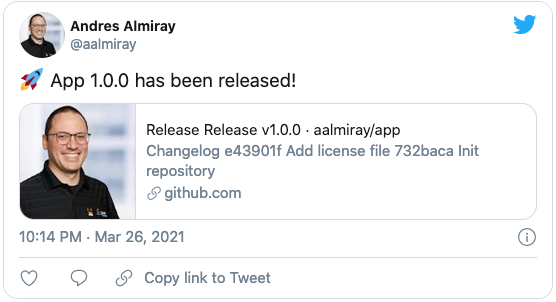 ---
Create releases without hassle
Releases are automatically tagged. A changelog is generated with all commits since the last tag. All artifacts are uploaded.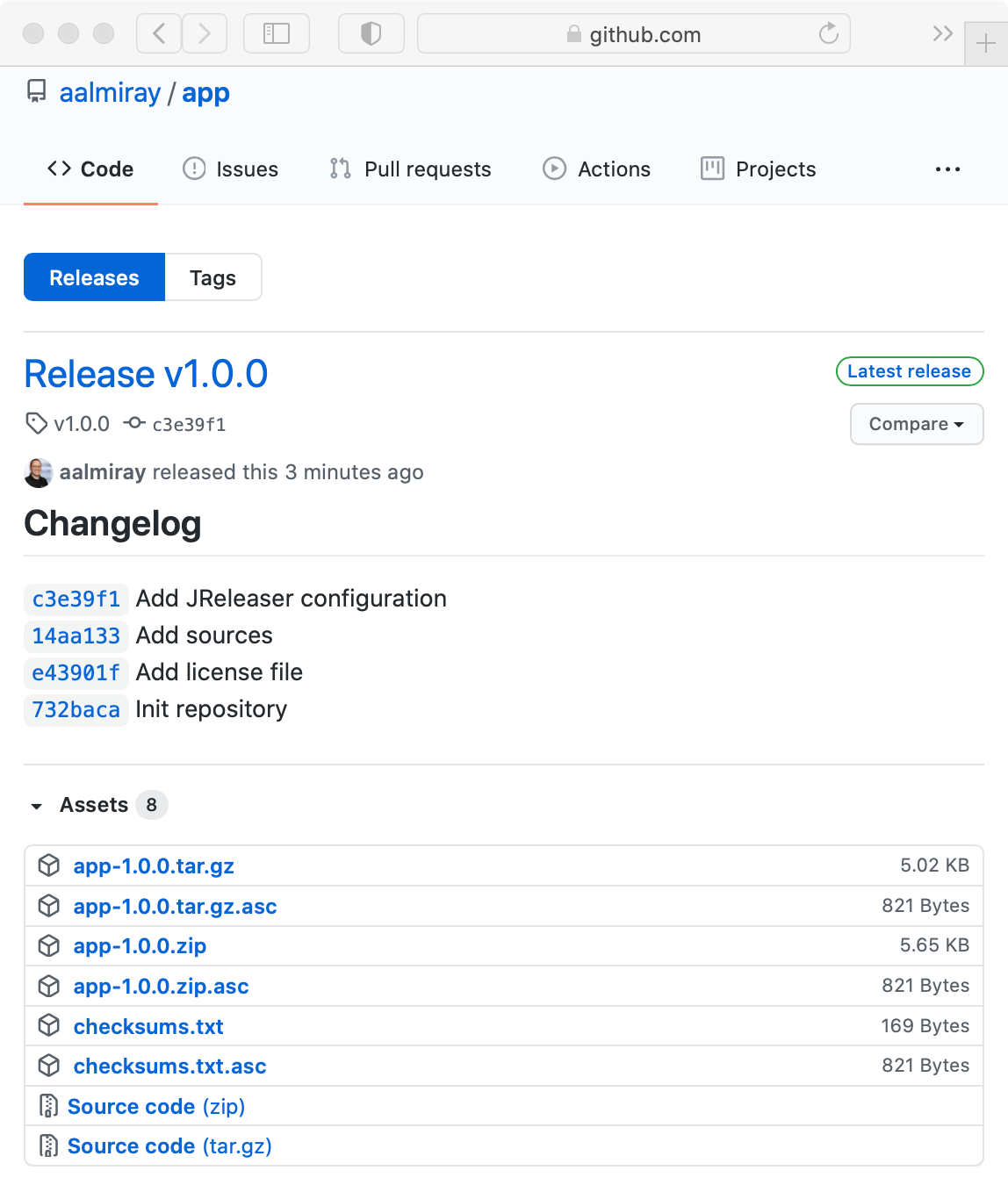 ---
Maximize distribution and reach.
JReleaser can package your application to be distributed with popular software packagers such as Homebrew, Scoop, Chocolatey, Snapcraft, and others.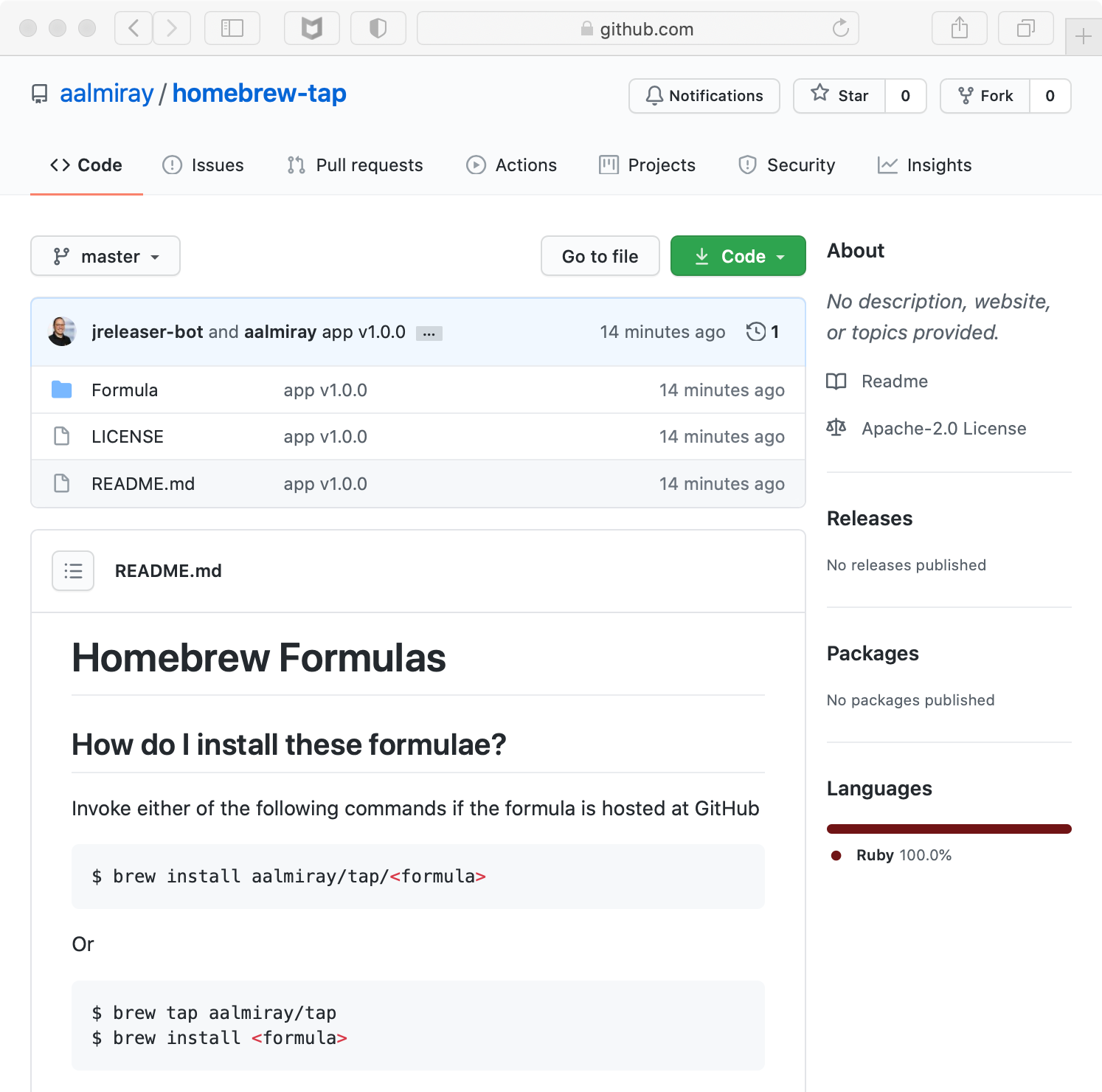 ---